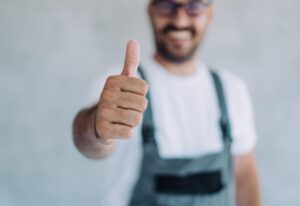 Plumbing issues are frustrating, and knowing who to call for help can be equally puzzling. Do you need a plumber or a plumbing contractor? These terms are often used interchangeably, but they refer to two different types of professionals in the plumbing industry. Understanding their roles, responsibilities, and the requirements to become one can help you make the right hiring choice for your plumbing needs.
Roles and Responsibilities of Plumbers and Plumbing Contractors
Plumbers specialize in installing and repairing plumbing systems. They typically work on residential or small commercial projects, providing essential plumbing services to their customers. Plumbers are the go-to professionals for the following types of services:
Plumbing contractors have the training and experience to handle more complex projects. They often work on new constructions, remodels, or extensive plumbing system overhauls. Besides the basic services plumbers provide, plumbing contractors can take on the following roles:
Requirements to Become a Plumber or Plumbing Contractor
Becoming a plumber requires formal education, an apprenticeship, and licensing by the Division of Labor. The journey often starts with technical training at a college or trade school, coupled with hands-on experience under the guidance of a skilled plumber.
After completing this program, the apprentice becomes a journeyman plumber, meaning they can work without supervision. The next stage is to become a master plumber, a license awarded to professionals who have held their journeyman license for a certain number of years, accumulated the necessary working hours, and passed a state-sanctioned exam.
Plumbing contractors must complete similar educational and hands-on training but typically need additional certifications and licenses. Plumbing contractors often own a plumbing business and hire or subcontract work to other licensed plumbers and contractors in different trades. They must prove their ability to manage large-scale projects, adhere to building codes, and pass comprehensive business and law classes.
Who Should You Hire—a Plumber or a Plumbing Contractor?
If you're dealing with minor repairs or maintenance, a plumber should suffice. But for more extensive projects like remodeling or building a new home, it's best to work with a plumbing contractor. As you narrow down your choices, remember to verify credentials, ask for references, and check reviews. With a bit of research, you can hire a plumber or plumbing contractor with complete confidence.
Schedule Plumbing Services in San Jose
When only the best plumbing services will do, turn to Mike Counsil Plumbing. Our plumbing contractors provide quick and cost-effective solutions to keep your pipes and drains flowing smoothly. We take pride in being a family-owned company that stays current with evolving trends and technologies. With a focus on customer satisfaction and emergency services available, we have earned a superior BBB rating and positive reviews from our satisfied clients. Contact us at 408-916-1226 today to schedule plumbing services in San Jose, Mountain View, and the surrounding South Bay area.