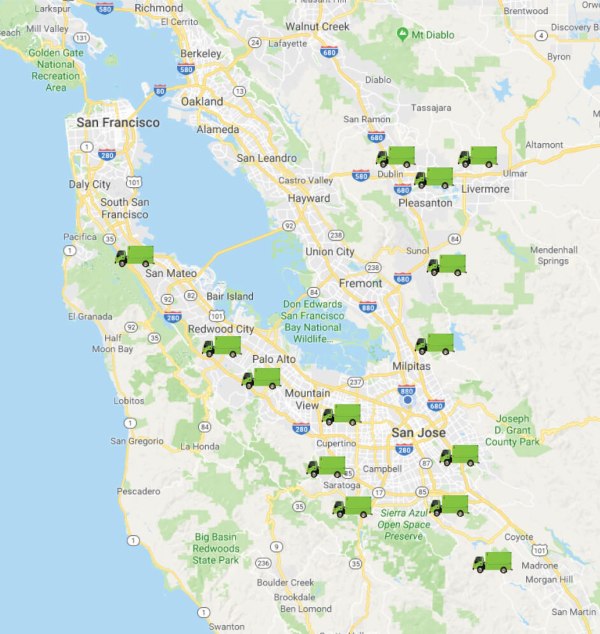 Emergency Plumbing Services in Mountain View, CA
Reliable, Affordable Emergency Plumbing Services
Don't let a plumbing problem ruin your day. As soon as you notice warning signs that you need plumbing services, call in a professional to find the cause of your plumbing issue. At Mike Counsil Plumbing & Rooter, our dedicated and experienced team of plumbing technicians can handle any plumbing problem, big or small. Our goal is to provide fast, reliable plumbing services so you can get back to your normal routine as soon as possible. We specialize in general and emergency plumbing services in Mountain View, CA. Call us today to schedule sewer and drain cleaning services, water leak repairs, clogged toilet repairs, and water heater maintenance.
Signs You Need Plumbing Services
Some plumbing problems are so big that it's impossible not to notice that something is wrong. Other plumbing issues start out small, but can quickly get bigger (and more expensive!) if you wait too long to schedule professional plumbing services. Our plumbers work fast to locate the cause and extent of home plumbing issues and find the most affordable and effective solution. Call us today if you see any of these warning signs you need plumbing services:
You have no water, no hot water, or your water smells, tastes, or looks strange.
Your water pressure keeps going in and out.
You have more than one clogged drain, or a clogged toilet and clogged drains.
You smell a sewer odor or moldy odor in your home.
You see signs of water damage, suddenly have high water bills, or hear the sound of dripping water in your home.
You can't fix your clogged toilet or drains with a plunger or drain opener.
Water is gurgling or bubbling up into your toilet, sink, tub, or shower.
You have unexplained water puddles or flooding in your home or yard.
You need a new plumbing appliance installed.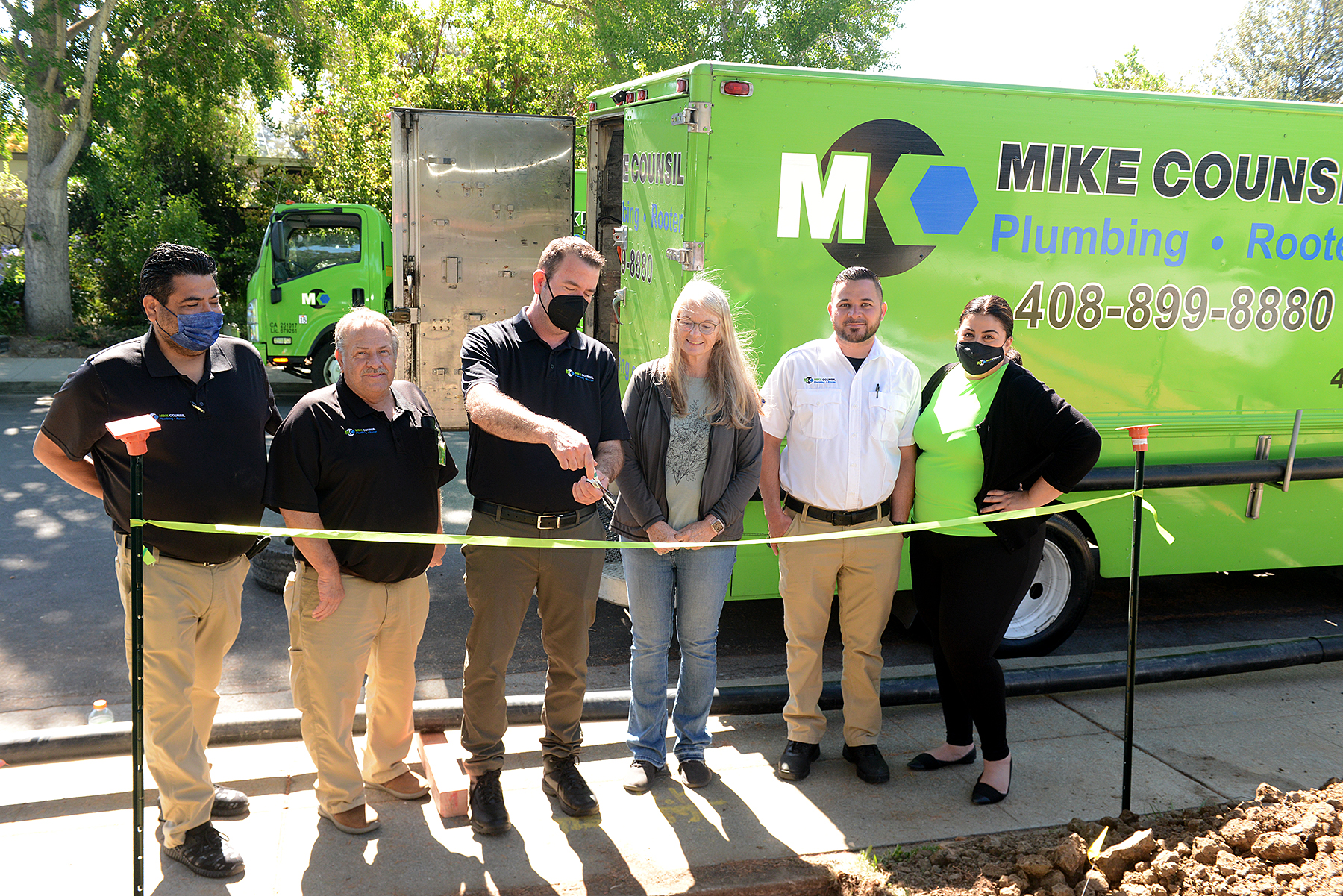 Our Expert Plumbing Services in Mountain View, CA
Our goal is to make our customers' lives more convenient, so we offer comprehensive general and emergency plumbing services. We specialize in plumbing repairs, maintenance, inspections, installation, and replacement – all while providing exceptional customer service! Call us today if you need any of these plumbing services:
Emergency Plumbing Services – We operate a 24/7 scheduling line for emergency plumbing services like burst or frozen pipes, flooding, water service issues, water or gas line issues, sewer system issues, and broken plumbing appliances.
General Plumbing Services – We specialize in inspecting, repairing, maintaining, replacing, and installing plumbing appliances.
Sewer & Drain Cleaning Services – We offer video inspections of drains and pipes, drain cleaning, hydro jetting services, drain line repairs, and clean-outs.
Gas Line Inspections, Repairs, & Installation – We offer in-home gas testing, earthquake gas shut-off, gas line repairs and inspections, and gas appliance hook-ups.
Water Leak Repair & Pipe Maintenance – We specialize in water leak detection and water leak repairs, pipe maintenance and replacement, and main shut off replacement.
Water Heater Repair & Installation – We can assess the condition of your water heater and offer repairs or new water heater installation. We offer exclusive water heater replacement options.
Water Heater Maintenance – We also offer water heater safety checks and water heater maintenance.
Faucet Repairs & Replacements – We fix and replace fixtures, faucets, toilets, sinks, and garbage disposals.
Clogged Toilet Repair – We can repair even the most stubborn toilet clogs.
Why Choose Mike Counsil Plumbing & Rooter
We have been providing general and emergency plumbing services to the South Bay Area community for almost 30 years. We have gained the community's trust, and have come to be known as an industry leader. We treat our employees and customers like family, and we are dedicated to providing quality workmanship and exceptional customer service on each and every job. No matter how big or small your plumbing issue, we will arrive with a smile, ready to conquer the problem and get you back to your regular routine. Our goal is to make our customers as comfortable as possible and to provide plumbing services as quickly as possible, with minimal mess or stress.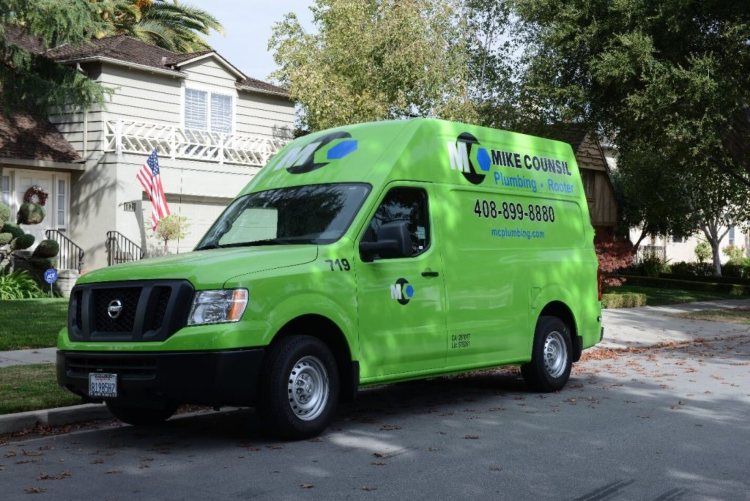 Schedule Plumbing Services in Mountain View, CA
Call our 24/7 scheduling line to make an appointment for plumbing services in Mountain View, CA. You can also contact us online to request additional information or to ask about our service area. Our family-owned-and-operated company strives to ensure each job is done as efficiently and effectively as possible, so our customers experience little downtime. No job is too big or too small, so don't hesitate to contact us today for quality, affordable plumbing services!