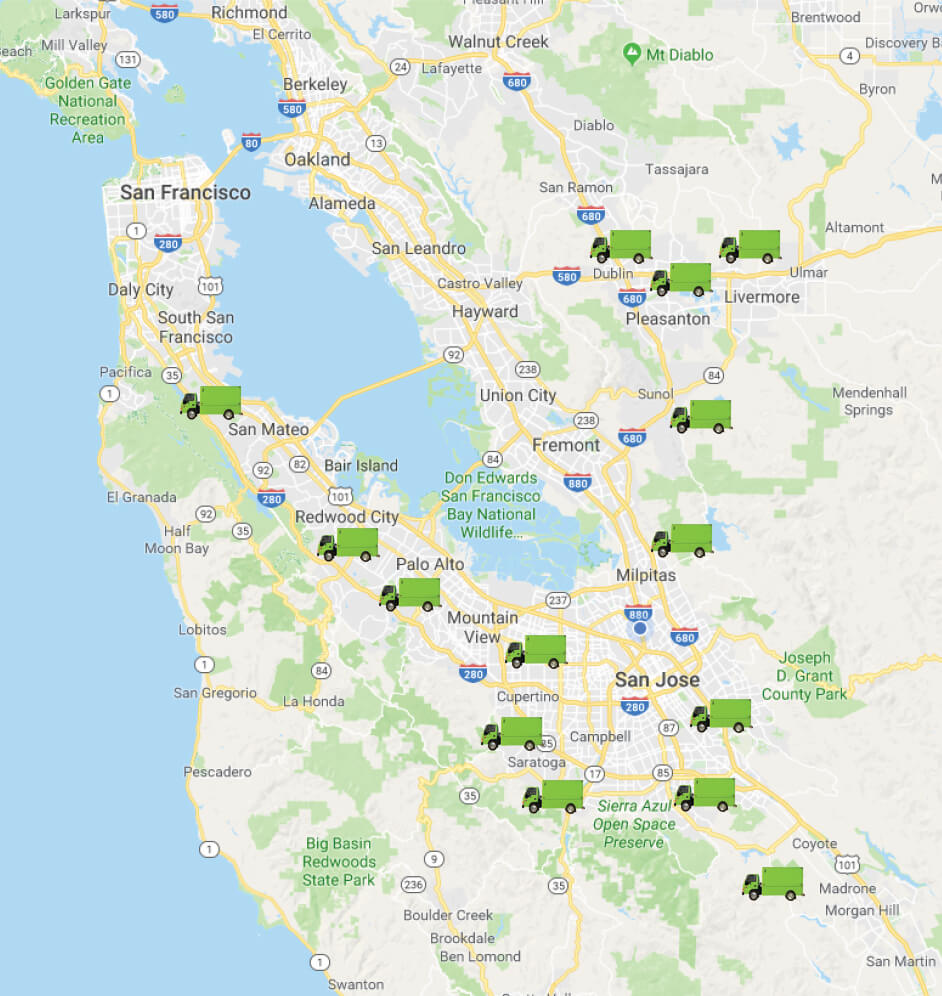 Thank You for your inquiry!
We will get back to you right away!
Contact Mike Counsil Plumbing and Rooter in San Jose for 24/7 Plumbing
As a family-owned and -operated company, we take in all of the plumbing services we offer San Jose, CA and the rest of the South Bay Area community. We strive to ensure every job gets completed with a smile, and you have working pipes again quickly. Residents know they can count on us for scheduled services and emergencies. Our 24-hour plumbers are fully prepared to help you when you need us most. They show up to your home licensed, insured, and in uniform to provide your home with thoughtful, caring, and value-driven plumbing solutions. Whether you need a leaky pipe tightened, a busted pipe replaced, or a whole new system installed, you can count on the expert 24/7 plumbers at Mike Counsil Plumbing and Rooter.
Expert Services in San Jose, CA and Surrounding Areas
Since 1994, Mike Counsil Plumbing and Rooter and the team of emergency plumbers have been helping residents in the San Jose, CA area with all of their plumbing needs. You can't plan for a pipe to burst at 8 p.m., but you can expect our well-qualified staff to be ready to help with excellent customer service. We are a reliable resource for the community and take pride as an industry leader. We train all of our plumbers in the most modern techniques with the best tools. They get the job done quickly, efficiently, and with a smile. They also get it done right the first time. Here are some of the stellar services you can call on the plumbers at Mike Counsil Plumbing and Rooter for:
Our Commitment to the San Jose, CA Community
The plumbers at Mike Counsil Plumbing and Rooter have dedicated themselves to delivering excellent services to our neighbors and friends. They have put their trust in us and made our plumbing services one of the industry leaders, thanks to our hard work, expert opinions, and friendly smiles. When you want more than the minimal standards of customer service, rely on us to get you the help you need. Our 24/7 plumbing services are there whenever you need us. We also help the community with more than the average plumbing services. Our staff dedicates themselves to giving back through philanthropic events and making charitable contributions. There are two great organizations we have aligned ourselves with within the South Bay Area.
Family Supportive Housing: Works with the San Jose Family Shelter to help single- and two-parent families in a crisis situation. They have 35 rooms with private restrooms and allow each family to stay with them for up to 90 days. FHS also helps address their need for food, shelter, employment, and education. Their team assists with financial literacy and job readiness training. For these reasons and more, we have tried to help as much as we can.
Making Strides Against Breast Cancer: As a part of the American Cancer Society, this national effort hosts annual walks and other fundraising events throughout the year. Making Strides raises over $60 million to help cancer patients with rides to and from treatment. Most don't realize how large of a factor this is and how much this helps them get the treatments they need. You will always find Mike Counsil Plumbing and Rooter employees at these events in order to help as best we can.
No Matter When You Need a Plumber, Call Us!
No matter the time of day or night your pipes decide to burst, call our emergency plumbers.  We are proud to say that San Jose, CA and the rest of the South Bay Area have trusted us since 1994. We deliver service with a smile at Mike Counsil Plumbing and Rooter. Call us today and let us bring our SWAG (Sewer, Water, And Gas) services to your home.