Rely On Our Team for Trenchless Plumbing
Do you experience constant backups and strange smells coming from your drains? This could indicate an issue with the sewer line your home feeds into. If so, don't wait to contact the highly trained professionals at Mike Counsil Plumbing and Rooter. Our plumbers have the experience and skills to help homeowners throughout San Jose, Mountain View, CA, and the surrounding South Bay area. The trenchless sewer repair service will correct the issue without tearing up large portions of your yard. Addressing any issues with your sewer line is vital, as these issues can lead to water damage and potential health hazards. Reach out today to learn how we can help.
What Is Trenchless Sewer Line Repair
Traditional sewer line replacement and repairs required a plumber to dig trenches to access the damaged sewer lines. Our trenchless sewer repair service is a non-invasive technique to fix damaged or broken pipes without digging and removing large portions of your yard, flooring, or foundation. This service repairs and restores the existing sewer line internally using the existing pipe as the blueprint. With this method, we can avoid damaging and affecting the foundational integrity of your home. Further, this technique adds no additional risk of expense to the repair. We'll be able to repair your damaged sewer line seamlessly and effortlessly without breaking the bank.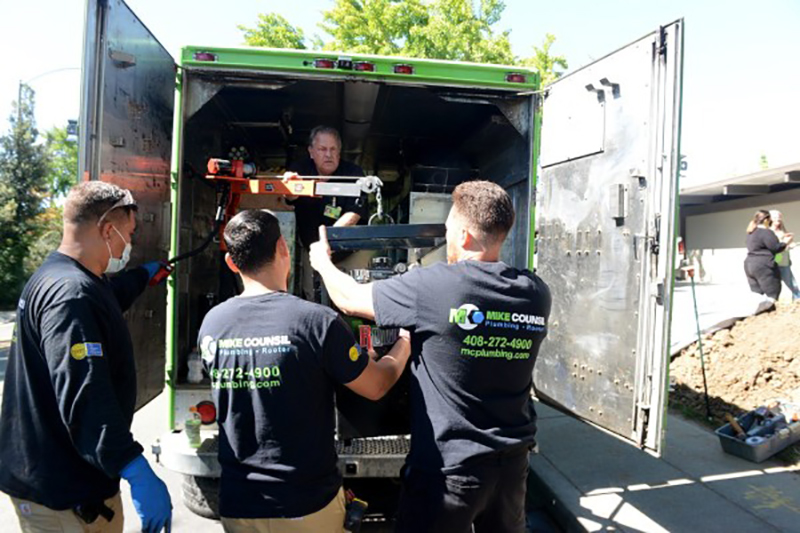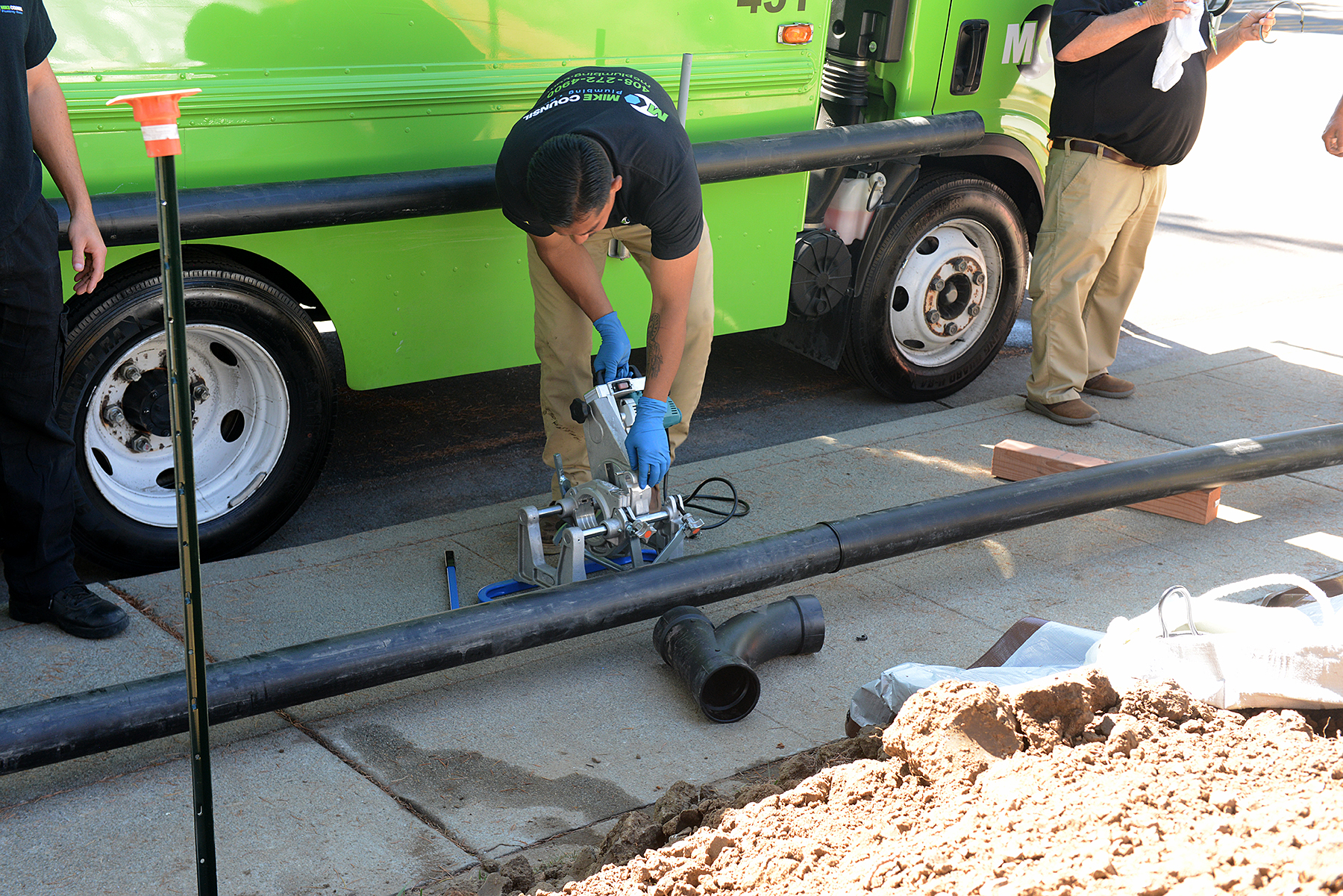 How Do Trenchless Repairs Work?
Our trenchless repairs always follow the same process to ensure a quick and efficient repair. We'll thoroughly inspect your sewer line to identify where the issue is located. This allows our plumbers to plan how to best fix your issue. During the inspection, we'll clean any scale, buildup, or blockages to restore proper flow. We'll use an epoxy-covered tube liner to get to the damaged section and allow the epoxy to harden. When hardened, the epoxy seals and repairs all the pipe's cracks, leaks, or damaged sections. The hardened section is solid and sealed, ensuring no leaks and reliable results. Your new epoxy pipeline has a life span of 50 years, and thanks to its smooth surface, it can enhance flow capacity.
When Should You Replace Your Sewer Line?
While repairing cracks in your sewer line may be possible, replacement is recommended in a few scenarios. These include when the safety of your home is in question due to damage or when your sewer line is older and corroded. These scenarios can lead to costly repair bills or even health hazards if left untreated. Regardless of the reason, our team will take full advantage of our trenchless sewer line replacement technique when possible.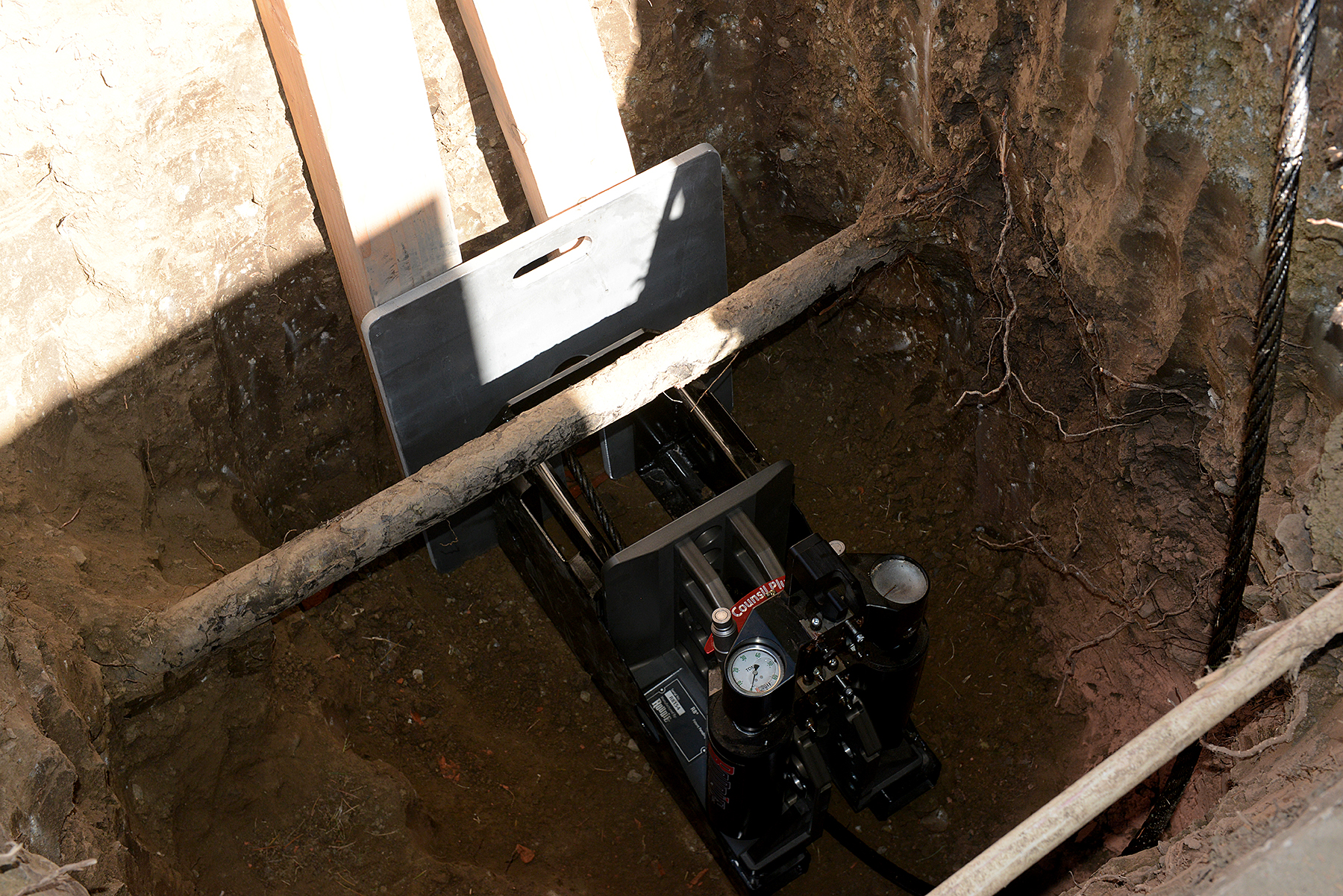 Discover These Common Signs of Sewer Line Problems
While you may not be able to see your home's sewer line, that doesn't mean it can always be out of mind. A clogged or damaged sewer line can cause your water bill to skyrocket or lead to significant damage to your home. Thankfully, there are some tell-tale signs that your sewer pipes require our professional help. Here are some signs to be on the lookout for, including:
Sewage Smell Coming from Drains and Toilets
Discover Damp or Pooling Water In One Area of Your Lawn
Your Plumbing Fixtures are Constantly Clogging or Backing Up
Your Drain Makes Gurgling Sounds
Slow Drains
How to Prevent Sewer Line Problems
Proper prevention is one of the most effective ways to keep your sewer line flowing. We've compiled several tips and recommendations to help keep your sewer line clear of debris and potential clogs. Our team is confident that the more of these tips you follow, the lower your chance of experiencing a sewer backup or repairs may be. Take a look at our tips and recommendations, including:
Only Flush Toilet Paper
Avoid Planting Trees and Bushes Near Sewer Lines
Don't Pour Fat, Grease, or Oil Into Your Drains
Stay Up to Date with Repairs and Routine Maintenance
Don't Connect Downspouts, Sump Pumps, or French Drains to Your Sanitary Sewer Line
Call Us For Trenchless Sewer Repairs
Our trenchless sewer line repair or replacement services are cost-effective and reliable for repairing broken or damaged pipes without excavating your yard or home. Regardless of the severity of the damage, you can rely on our highly trained and skilled plumbers to get the job done right the first time. We're confident our solutions will be less evasive while providing long-lasting results. Reach out today to schedule your trenchless sewer line repair!