Plumbing Contractors Serving the San Jose, CA Area
Do you need help with busted water pipes? Do you smell gas in your home? Do you need a new water heater installed? Then you need to call the professional plumbing contractors at Mike Counsil Plumbing and Rooter. Our team is dedicated to bringing you not only stellar plumbing services but also doing so with a smile. We have been helping the San Jose, CA and South Bay Area since 1994 with plumbing repairs, replacements, and installations. We have built our reputation on providing excellent services and having a 100 percent satisfaction rate. We are a family-owned and -operated company proud of this fact even after our massive success. Our staff is kept up-to-date on all of the latest advances in the industry to be able to continue delivering stellar services throughout our community.
You can also count on us 24/7. Pipes don't burst on a schedule, and they certainly don't consider the time of day. This is why we help you when you need it and don't only perform these services from 8 a.m.-5 p.m. When these pipes go, you need someone to help right away and can't wait until the morning. We get to your house right away to help minimize the damages done by these issues with our SWAG (Sewer, Water, And Gas) services. Call us whenever you notice a problem, and we'll be right over to assist.
Professional Plumbing Contractors Offering Residential Services
Mike Counsil Plumbing and Rooter offers plumbing services and more for the community in San Jose, CA and all around the South Bay Area. Rely on our experience, knowledge, and training with all modern tools and methods to get your job done correctly. Our plumbing contractors come to your home no matter the time of day or night. With our 24/7 plumbing services, you can lessen the amount of damage done from flooding and time spent away from home after a gas leak. Trust us to deliver on the following plumbing services and more:
When You Need A Little Extra, Financing Is Available
We all run into those times when necessary repairs have to be made to maintain the efficiency of our home and ensure the safety of our family.  Unfortunately, we don't always have the money on hand to have those needed repairs or replacements done.  Mike Counsil Plumbing understands how hard it can be, that is why we have partnered with Synchrony Financial to bring to you the financing you need when you need it.
Improve your family's comfort, health and safety, and you may save big on your monthly energy bills and boost the value of your most important investment. Here are some suggestions on how you can use Synchrony Financing to improve your home and make it more comfortable and safer for your family.
Replacing the sewer line system in your home
Adding or replacing gas lines in your home
Upgrading your bathroom, kitchen, or Laundry room.
Installing water pressure regulators and energy-efficient water heaters
Replacing your worn out galvanized water pipes with copper or pex
Whatever it is you need we are here to help.
Our Services are Celebrated All Over the South Bay Area
Recognition from our peers and customers helps solidify us as a trusted service provider for all of the South Bay Area. We appreciate getting nominated and are very proud to have won so many accolades that exemplify our dedication to the plumbing industry and our neighbors. We have a close relationship with all of our customers and develop personal relationships. Check out some of the recognition we have received as successful family-owned and -operated 24/7 plumbers:
Recognition on a local broadcast known as Best of the Bay
Superior rating by the Better Business Bureau
Placement in the AngiesList.com Hall of Fame
Hundreds of positive online reviews
Recognition by the Silicon Valley Chamber of Commerce
Home Protection Plans for All-Year Maintenance
After we deliver on our SWAG services, you can count on us to help with maintenance all year long with home protection plans. Under our Annual Maintenance Plan, your home receives services such as tune-ups, flushes, and checks for leaks on your water heater. We go over all pipes for leaks in your basement, bathroom, and kitchen. We also check to make sure your washing machine hoses and valves are correctly connected. You even get front of the line service when you sign up for our Home Protection Plan. When you call, we answer, and you are the next home in our service lineup for the day. We also give you unadvertised sale prices to help save you even more money. All of our services and replacements come with a full 2-year guarantee. You can read further on all these services and more below. Make sure you give us a call if you have any further questions on how our plumbing services can help you today!
When You Need Professional Plumbing Contractor, Trust Us
Mike Counsil Plumbing and Rooter is the team to call when you need fast and efficient plumbing repairs, replacements, and installations. We have an excellent record of 100 percent of our customers being satisfied with our services. We also offer them 24 hours a day, 7 days a week, so you can rely on our trusted services whenever you need them. Call today, and we will get you signed up for our Home Protection Plan. We grant you front of the line service with exclusive loyalty pricing and peace of mind.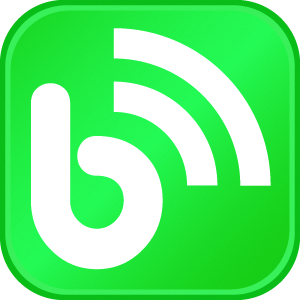 Need a Career Change? Call Mike Counsil Plumbing and Rooter
Are you looking for an exciting new career in San Jose, CA? Are you a people person? Do you enjoy helping others in their time of need? Do you have a passion for learning new skills and improving on ones you already know? Mike Counsil Plumbing and Rooter is looking for you then! We are the leading source for unmatched, high-quality plumbing services, and installations. Whether you are looking for a technician, dispatcher, or client care representative position, we have a place for you. We also offer apprenticeships throughout our company. Our team helps you become the best plumber possible. Reach out today to discuss starting a new career with Mike Counsil Plumbing and Rooter!