Installing Earthquake Gas Shut Off Valves in San Jose, CA
Trusted Earthquake Gas Shut Off Installation
An earthquake natural gas shut-off valve (also known as a seismic safety valve) is essential to any California home. Mike Counsil Plumbing & Rooter installs earthquake gas shut-off valves in San Jose, CA, and the surrounding areas. The valve automatically shuts off your natural gas service when an earthquake of sufficient magnitude occurs at your home. The specialized valve attaches to your gas meter and prevents gas from flowing into your line during an earthquake. Since 1994, Mike Counsil Plumbing & Rooter has provided plumbing services and more around the South Bay Area. Our licensed technicians utilize innovative strategies to deliver exemplary results. We're a locally owned family business and treat our customers like our own family. Schedule your earthquake gas shut-off valve installation today!
Types of Earthquake Shut-Off Valves
Earthquake shut-off valves are critical in times of emergency. The two most common earthquake shut-off valves include:
Seismic Natural Gas Shut-off Valve – This heavy-duty valve triggers with detection of an earthquake magnitude of 5.1 or higher.
Excess-flow Valve – These valves trigger when they detect an overpressure surge or a gas leak.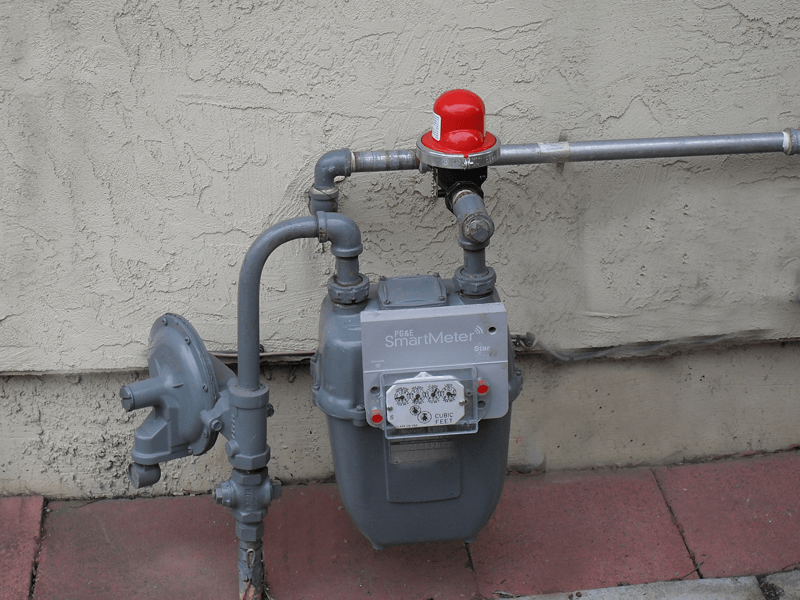 Why Are Earthquake Shut-off Valves Important?
Powerful earthquakes quickly fracture gas pipes, potentially leading to dangerous gas leaks. When gas gets trapped and builds up, it can cause disaster. Earthquake valves help protect your home from fires and gas leaks caused by broken pipes.
How Do Earthquake Shut-off Valves Work?
Earthquake gas shut-off valves are easily installed into your gas meter. Gas typically passes through the threshold like any other part of your gas pipe. During an earthquake, the valve closes the threshold and doesn't allow it to flow through the pipe. Once the shut-off valve is triggered, a metal ball dislodges and falls into the passage to block gas flow.
Earthquake Shut-off Valves Installation Location
Our experienced technicians know the correct location for earthquake shut-off valves. The emergency shut-off valve must be placed on the gas line instead of the equipment or pop fittings. We'll turn off the gas supply during installation and safely restore service upon completion.
Earthquake Shut-off Valve Installation Process
We follow all safety precautions when installing your earthquake shut-off valve. The earthquake shut-off valve installation includes:
Turn off your gas supply to begin installation because we'll open the supply pipes to connect the valve.
Disconnect the home's supply pipes from the gas meter.
Rotate or remove segments of pipe.
Install the valve directly to the end of the supply box.
Attach the valve to the home's gas pipes.
Test to ensure the shut-off valve works properly
Why Choose Mike Counsil Plumbing & Rooter
Trust Mike Counsil Plumbing & Rooter with all your plumbing and gas services. Our dedicated plumbing technicians work hard to keep you safe and comfortable in your home. We offer amazing customer service and have emergency services in your time of need. We're proud to have a Superior rating at the Better Business Bureau, a spot in the Angi's List Hall of Fame, recognized in the Silicon Valley Chamber of Commerce, and voted Best of the Bay.
Contact Mike Counsil Plumbing & Rooter
You can rely on us to properly install your earthquake gas shut-off valve. We understand the critical importance of a correctly working seismic shut-off valve. Our experienced and friendly professionals are always here for you. Contact us today to schedule installation!