Gas Line Repairs in San Jose, CA
Mike Counsil Plumbing & Rooter's Gas Line Repairs
If you have a leaking or damaged gas line, you could be in danger. It's critical to contact professionals to handle your gas line repairs. At Mike Counsil Plumbing & Rooter in San Jose, CA, our experienced team provides fast and effective gas line repair services. We use the latest tools and technology to ensure your home is safe from gas leaks. Our emergency services are here for you 24/7. Our family owned business has served the San Jose area since 1994, treating our customers and employees like family. When you have a plumbing or gas line issue, contact us immediately.
Signs of a Gas Leak
Natural gas has no odor, but it usually has a "rotten egg" smell to make it more detectable. It's critical to contact professionals if you notice these signs of a gas leak, including:
Gas Smell – The first sign of a leak is the distinctive smell of sulfur.
Appearance – It's often hard to detect, but you may find additional condensation on your windows near your gas line from escaping gas.
Sound – Escaping gas from the gas line will emit a hissing sound.
Unexplained Sickness – You may experience unexplained nausea, fatigue, or lightheadedness.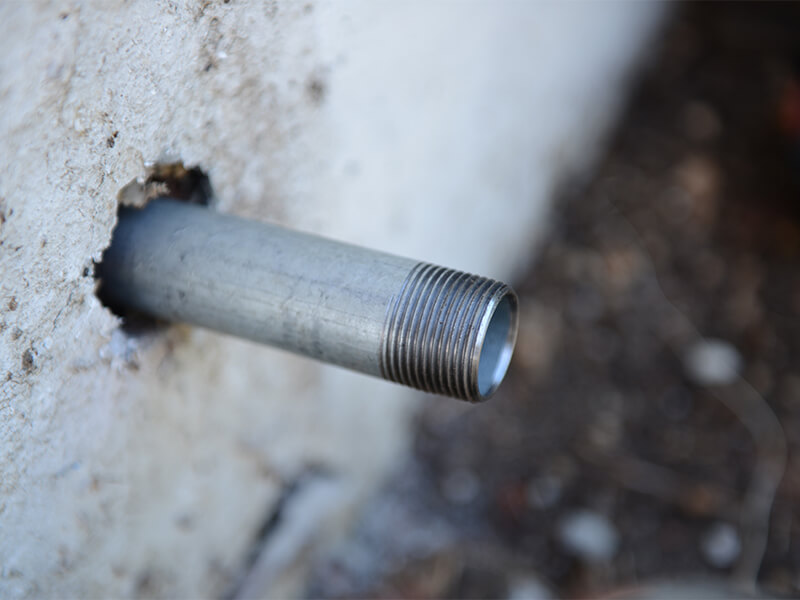 Who Do You Call to Fix Gas Lines?
If a gas leak is on your property side of the gas meter, call a licensed plumbing company for a gas line repair. If your gas leak is on the meter's side of the gas line, the gas company is responsible. If you have any doubt, contact us and we will guide you through the process.
Dangers of Gas Leaks
Gas leaks don't go away on their own. It's critical to contact our licensed plumbing professionals if you notice any signs of a gas leak. Avoiding gas line repairs or attempting to repair them on your own could be a deadly mistake. Broken natural gas lines can cause fire threats, health issues, and may lead to death. A single spark can ignite gas in your home.
How to Prevent Gas Leaks
The best way to prevent gas leaks to get proper maintenance. Gas pipes erode and fracture over time. It's essential to have our professionals inspect your gas pipes on a yearly basis to reinforce their safety. In many instances, a gas line leak can be repaired.
Why Choose Mike Counsil Plumbing & Rooter?
Mike Counsil Plumbing & Rooter is the area's plumbing and gas leader with more than three decades of experience. Our services are backed by a 100% satisfaction guarantee. We offer exceptional customer service and are always prepared to help you with your plumbing and gas needs. We know how important it is to catch gas leaks and repair them as early as possible.