Gas Appliance Hook-up in San Jose, CA
Trusted Gas Appliance Installation Services
If you're updating your home with gas appliances, we're here for you. Mike Counsil Plumbing & Rooter offers San Jose, CA, residents gas appliance hook-up services. Our expert technicians will install the gas line correctly, allowing it to burn clean fuel with low emission levels. Our team has the most innovative techniques and equipment to meet your installation needs. We've served the area for over three decades with plumbing and rooter services. We're insured and trained to handle all sizes and types of gas line hook-ups. Mike Counsil's work is always backed by our 100% satisfaction guarantee. Contact us today for gas appliance installation.
What Appliances Can We Hook Up to Natural Gas?
We can power many of your appliances with a natural gas hook-up. Gas is used to power many indoor and outdoor appliances, including:
Gas Stove and Oven
Fireplace
Furnace
Outdoor Grill
Water Heater
Clothes Dryer
Benefits of New Gas Appliances
Natural gas appliances offer many benefits for your home. The most significant benefits of purchasing gas appliances include:
Faster Heating – Gas heats twice as fast as an electric water heater.
Lower Energy Costs – Natural gas rates are much less than electric rates, resulting in lower energy costs.
Great Tasting Meals – Many people love that gas stoves provide instant heat and easy temperature control to ensure meals are perfectly cooked.
Convenience – Laundry is faster and simpler with a natural gas dryer because the heat dissipates quicker, fighting wrinkles more efficiently.
Durability – Gas appliances have a long lifespan if properly maintained.
Why Hire Pros to Install My Gas Appliance Installation?
It's critical to leave gas line installation to the professionals. Gas appliance hook-ups are dangerous due to the risk of a gas leak. Our service technicians are insured and trained to work with gas lines. An error during a gas line installation can have deadly consequences, so it's essential to reach out to our professionals.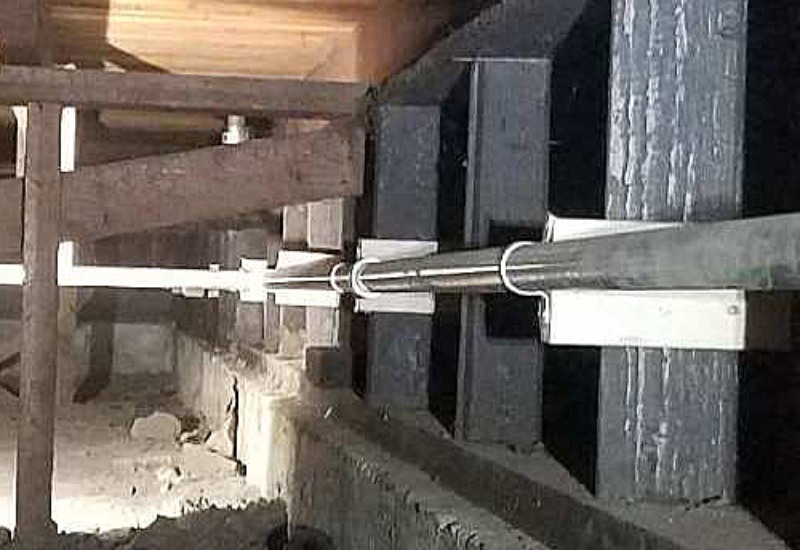 How Does the Natural Gas Line Ban Affect My Appliances?
San Jose historically banned gas natural gas from almost all new construction, including new commercial and high-rise residential buildings with exemptions. New facilities that want to generate and store energy on their property can continue using gas. The natural gas line ban does not apply to existing homes or commercial buildings. If you live in an already constructed home, we can install gas appliances in your home.
Choosing the Leaders for Gas Appliance Installation
Mike Counsil Plumbing & Rooter exceeds our customers' expectations by offering the highest quality services. Our service technicians have all been background-checked and professionally trained to provide premier services to you. Your safety is our priority, so we stay updated on training and new techniques. Some of our many accolades include being voted Best of the Bay, a superior rating at the Better Business Bureau, and a place in the Angi's List Hall of Fame. We'll help you understand the benefits of gas appliances and help you through the installation process.
Contact Us for Gas Appliance Hook-Ups
Mike Counsil Plumbing & Rooter has been trusted by San Jose, CA, and the surrounding areas for decades. We're committed to affordable prices, customer service, and optimal services. You can trust us with your comprehensive gas line, water heater, sewer services, and more. Contact us today to schedule an appointment for gas appliance hook-up services.