Water Leak Repairs in San Jose, CA
Mike Counsil Plumbing and Rooter Provides Expert Services
Nothing lasts forever, and this is especially true for the plumbing in your San Jose, CA home. When you get a water leak, it is best to call on a professional immediately to have it inspected. Mike Counsil Plumbing and Rooter has been providing water leak repairs and more to the South Bay Area since 1994. Our team brings the experience and tools necessary to get your plumbing up and running again in no time and with a smile on our faces. Homeowners trust us in large part due to our time in the industry and our ability to be transparent as possible throughout the process. We also provide these services and more 24/7 because we understand these accidents don't only happen in the nine-to-five timeframe of our competitors. And the sooner we complete water leak repairs, the sooner you can begin saving money and using your sinks, laundry, and showers again once more.
Common Causes For Water Leak Repair
Given the materials used to bring clean water throughout your home, it's understandable they will need servicing to prevent water leaks. There are a few reasons why these pipes spring a leak, including corrosion, rust, and decay. These issues are dependent on the initial install date and the type of materials used. No matter which one causes the leak, the Mike Counsil Plumbing and Rooter team have a quick solution mind. We check the plumbing for discoloration, stains, dimpling, pimples, or flaking when considering age as the primary factor for water leaks. Older materials such as copper, iron, and others have about a 30-year lifespan. If they're past that age, you should consider replacing them before they spring a leak costing you potentially thousands of dollars in damage and repair. More modern materials such as PVC pipes have been the go-to replacement because they tend to last longer since they don't erode as time passes.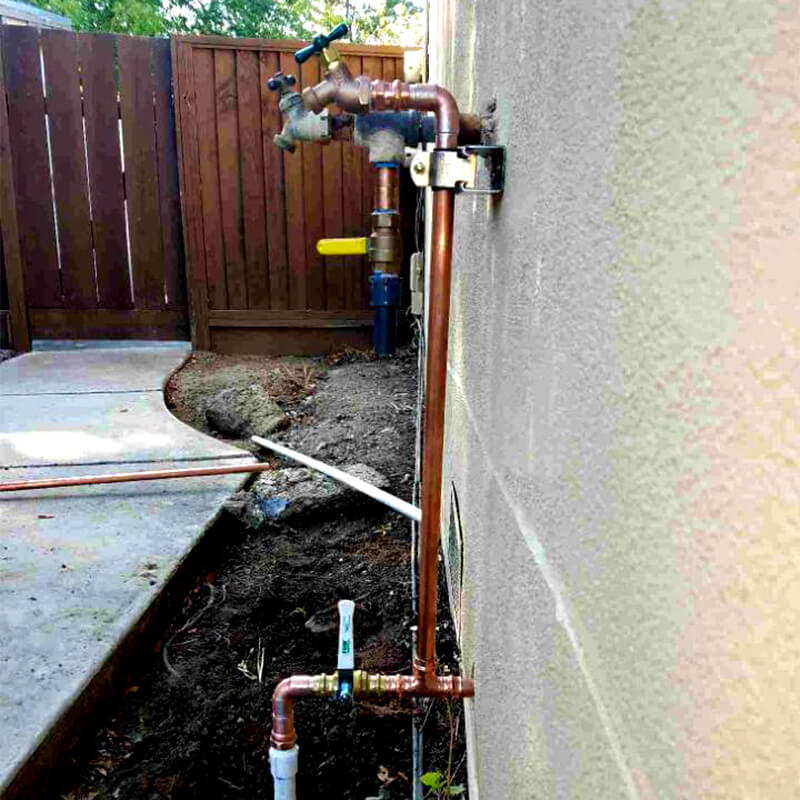 Dangers of a Water Leak in Your San Jose Home
The best time to call Mike Counsil Plumbing and Rooter about a water leak repair is as soon as you find the problem area. Leaving these leaks unattended can cost your home thousands of dollars in repair and destroy personal items left in the basement. Hiring our team means you get the water leak repaired swiftly with complete cleanup services once the leak has been plugged. We work hard to stop the flow to prevent further damage from occurring. If the area is not thoroughly dried, you can leave your walls and floors open to mold growth and rot in the critical build spots of your home. You will also lose money because your water bill will be much higher. In fact, this is a sure sign you need to have your plumbing checked for water leak repairs. Not every leak is a gush of water, and it can sometimes go unnoticed for months or years. Seeing your water bill slowly climb, though, could mean you have a leak somewhere in the plumbing system. Even if you are unsure, it is best to give the team at Mike Counsil Plumbing and Rooter a call to schedule an inspection. The sooner we catch these issues, the better chance we have at preventing water damage.
Water Leak Repairs Services From Plumbing Experts
Our team of trained and certified professionals come equipped with all the proper tools and experience to find a leak and develop a solution quickly. We understand how widespread the damage from these issues can get, which is why we move swiftly when you suspect a leak. Providing your home with water leak repairs helps prevent more profound unseen damage causing mold, mildew, rot, breakage, and more. By checking out these other areas, we can safeguard you from the next surprise leak and stop significant damage from occurring or the loss of your personal items. Even slab leaks are no problem for our stellar staff. We will be able to identify if the leak has caused structural damage underneath your slab to prevent costly repairs. The pressure can cause these to leak by being under the slab, resulting in a crack over time.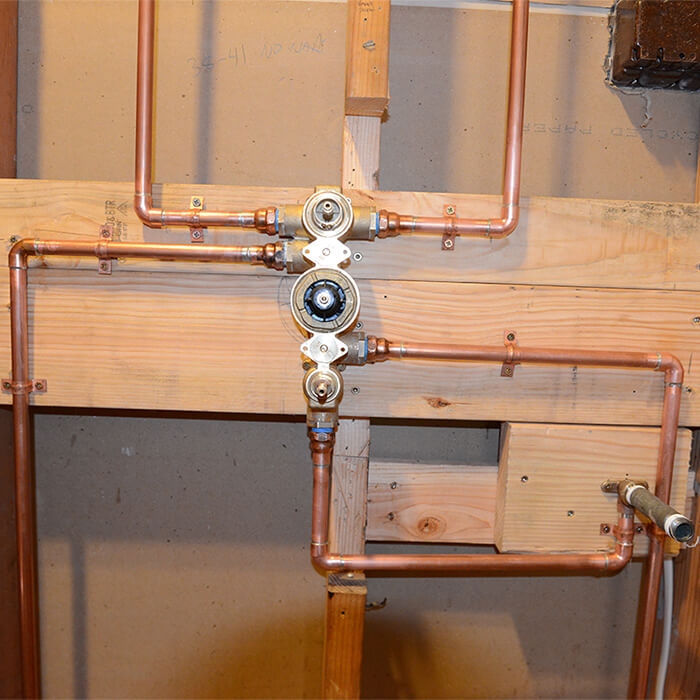 Mike Counsil Plumbing and Rooter Helps When You Need Us
Your pipes are not going to decide to spring a leak at convenient times, which is why the Mike Counsil Plumbing and Rooter team of experts is available for our San Jose, CA customers 24/7. No matter the time of day or night, we will send out professionals to your home fully equipped to handle any water leak repairs they may need to make.
Reach Out to Mike Counsil Plumbing and Rooter Today!
Even if you just suspect a water leak repair is necessary, give Mike Counsil Plumbing and Rooter and his team of plumbing experts a call for an inspection. It will be much cheaper to catch these issues when they are small, so we can quickly take care of the issue. If there is no apparent leak, we can evaluate your plumbing system to see if there are other maintenance services or repairs, we can make to prevent these more significant issues from occurring. We can also help your home with many other services such as sewer, gas, water heater, fixtures, and drains. Reach out today and speak with our representatives to schedule your consultation.