Every house will eventually need to be re-piped, so how do you know when it is time to have new pipes installed at your home? Although re-piping is a major undertaking, doing so is necessary to prevent costly water damage from occurring. If you are considering re-piping, the first step is to make an appointment with your plumber for an inspection. Here are some signs that now could be the time for re-piping at your house.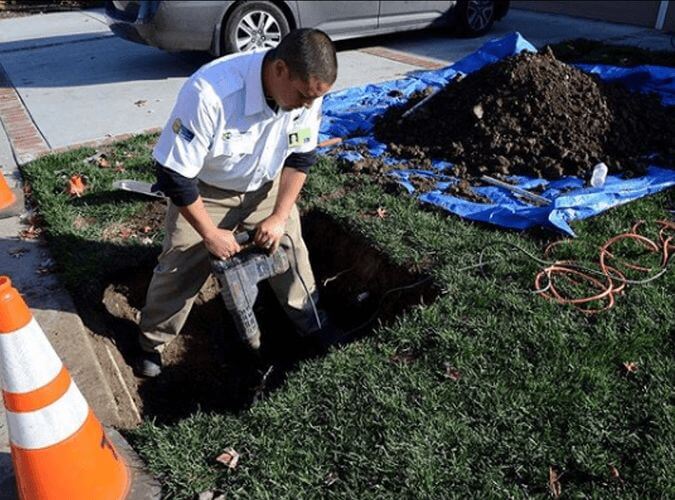 You see corrosion on your pipes.
Check the exposed pipes in your home, such as those around your water heater or those that you can see in your basement or crawl space. If these pipes are flaking, dimpling, or discolored, then corrosion is likely occurring. You may also notice the signs of corrosion when you turn on your faucets. If the water is discolored, then corrosion is occurring inside of your pipes. Corroded pipes may also spring small leaks, which is another indicator that your pipes could need to be replaced.
Your home was built in the 1920s or before.
Many older homes were constructed with lead pipes, which can be dangerous for your family. Often, the lead from the pipes can seep into your water and lead to health issues, particularly for children. If you suspect you have lead pipes anywhere in your home, replacing them should be a priority.
You're undergoing home improvements.
Because of the disruption that re-piping can cause in your home, many people couple the process with other home improvements. Approaching pipe replacement this way not only makes the process more convenient for you but can also help you cut the price of the replacement. Since the pipes will be exposed during a renovation anyway, less work is required.
Could it be time to get new pipes for your home? Mike Counsil Plumbing can help you make the right decision for your home and offer reliable services from local plumbers at a reasonable price. Talk to a plumber in San Jose today by calling 408-618-8002.