Are you in the market for a new water heater? Whether your existing unit gave out recently or you're choosing appliances for a new home, it's wise to understand all your options so you can make the right selection for your hot water needs and budget. Take a closer look at the different types of water heaters and what they have to offer.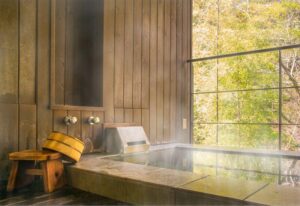 Water Heater Storage Methods
Today's water heaters come in two primary forms—conventional tanks and tankless versions.
Conventional storage tanks are the most common. They feature a roughly 30- to 80-gallon insulated tank that keeps water hot 24 hours a day. Storage water heaters come with a lower purchase and installation cost, but they suffer from standby heat loss that can raise your energy bills.
Tankless models produce hot water on demand using super-heated electric coils or gas burners. A single unit can supply hot water to the whole house, or you can install point-of-use models directly in the kitchen and bathrooms. Tankless water heaters provide nearly endless hot water for back-to-back showers, but they have a lower maximum flow rate, reducing the ability to perform multiple hot water activities at once.
Water Heater Fuel Types
Water heaters can run on various fuels, depending on what's available. Choose from these five options:
Natural gas is the most common fuel for heating water in North America. This fossil fuel is relatively clean and cost-effective, but it requires you to have a natural gas line leading to your home.
Electric resistance coils are nearly 100 percent efficient, but because electricity costs more than natural gas, electric water heaters are more expensive to operate. They also come with added installation and maintenance costs.
Heat pump water heating transfers warmth from the surrounding area to the hot water tank using electricity. If natural gas isn't an option, consider a heat pump water heater over an electric resistance heater to save on energy costs.
Solar water heating uses the power of the sun to heat your water. Roof-mounted panels transfer energy through a closed-loop system connected to the water tank, which warms the water. This option takes advantage of renewable solar energy to lower your utility bills, but higher installation costs and specific rooftop requirements apply.
Propane and oil are fossil fuels stored onsite to heat water when natural gas and electricity are both unavailable. As a result, these fuels are typically reserved for remote, off-grid applications.
If you're ready to install a water heater, check out the exclusive replacement options available from Mike Counsil Plumbing. We start by assessing your needs and offering an upfront installation estimate to give you the exact details of your investment before the work begins. We keep a variety of high-efficiency water heaters in stock, so it's possible to install your new unit the same day you call.
To learn more, please call 408-916-1226 or contact us online. We have proudly served San Jose, CA, and the surrounding South Bay area since 1994.