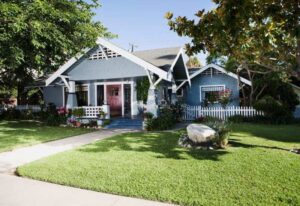 Slow drain? Whether caused by hair, goopy cooking grease, or other debris buildup, minor drain clogs can quickly become major headaches. Chemical cleaners and hand-crank drain snakes can only do so much. When you really want to clean your drains, not just unclog them temporarily, hydro jetting is the best option.
What is Hydro Jetting?
A hydro jet is a high-pressure drain cleaning hose that shoots water into your pipes at impressively high psi. It's essentially a power washer for your plumbing system. Hydro jetting is powerful enough to clear your drains of any obstruction, including:
Greasy clogs
Soap scum and mineral deposits
Hair buildup
Food waste
Intrusive tree roots
6 Reasons to Hydro Jet Your Drains
Highly effective: While traditional drain clearing methods scrape the sides of your pipes to sweep away some of the gunk, hydro jetting blasts every last bit of residue from your drains. This includes bacteria that like to linger and cause foul odors. Think of hydro jetting as the deep clean your plumbing system has been waiting for!
Eco-friendly: While store-bought cleaners can treat minor clogs, they introduce harsh chemicals into your plumbing system and the local water supply. Hydro jetting blasts away everything clinging to your pipes using nothing but water, making it safe on pipes and non-polluting for nearby lakes and rivers.
Non-invasive: The traditional method of clearing severe tree root clogs is to dig up and replace the sewer line. Hydro jetting is an effective alternative to this messy, expensive, and time-consuming work, allowing you to clear your pipes with no trenching required.
Good investment: Hydro jetting may cost more than a bottle of chemical drain cleaner, but it's more affordable than traditional sewer line repair. It also saves you money on future plumbing repairs by keeping your pipes flowing smoothly for years to come. In this way, hydro jetting pays for itself while also helping you avoid the headache of clogged drains.
Non-damaging: As long as your pipes are in good condition, high-pressure hydro jetting won't damage them. In the case of collapsed or separated pipes, replacing your plumbing lines may be the better option. A sewer camera inspection before the work begins reveals the best course of action.
Compatible: No pipe size, configuration, or material is off-limits! Hydro jetting may be suitable for bathroom plumbing, kitchen sinks, floor drains, and the main sewer line, whether the pipes are made of PVC, cast iron, steel, clay, cement, or other materials.
While hydro jetting works on nearly any clog, it's not a do-it-yourself drain cleaning method. Leave the job to Mike Counsil Plumbing for the best results. We have been serving homeowners in San Jose, CA, and the surrounding South Bay area since 1994. Our plumbing team is dedicated to getting the job done right the first time so you can get back to your busy schedule. Call us at 408-618-8002 to request hydro jetting or other plumbing services today.