Gas lines carry natural gas from a utility supplier to your home. The piping system consists of many branch lines, which run to individual space heating, water heating, and cooking appliances. Whether your home already has gas piping or you're thinking of having a system installed, here are four things you need to know about gas lines.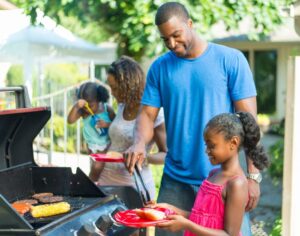 Gas Lines Come in Different Materials
If you add a new gas appliance or convert your system from electric to natural gas, you need new or extended pipelines. The total cost depends on the job's complexity, the piping length, and the material used. Some utilities only allow certain materials, so be sure to hire a professional who knows and adheres to local requirements.
The most common materials used to make natural gas lines include:
Flexible corrugated stainless steel tubing
Galvanized steel
Black iron
Copper
Polyvinyl chloride (PVC)
High-density polyethylene (HDPE)
Gas Smells Like Rotten Eggs for a Good Reason
Many people are surprised to learn that natural gas is actually odorless. To help homeowners detect a leak, utility companies add a foul-smelling gas called mercaptan to the natural gas supply. If you notice an unexplained rotten egg or sulfur smell that you trace to your gas lines, you could have a leak.
Gas Leaks are Dangerous
Natural gas is a safe, efficient power source when used correctly. It's also the cleanest burning fossil fuel available. However, natural gas is flammable and explosive, posing a serious safety hazard if you light a match or cause an electrical spark in the presence of a gas leak.
Inhaling this fuel can also cause natural gas poisoning, with symptoms like headache, fatigue, dizziness, nausea, irregular breathing, and irritation of the ears, nose, and throat. High-level gas exposure can even cause loss of consciousness and suffocation.
This is why you shouldn't ignore a mysterious rotten egg smell. In fact, if you notice this or other signs of a gas leak, you should evacuate your home and call for help.
Gas Lines Require Professional Installation & Maintenance
Running a natural gas line requires proper training and experience. Never attempt to install a new gas appliance or extend your gas piping yourself. Also, do not tamper with your gas pipes or connections if you suspect a leak, clog, corrosion, or other problems. For your safety, consult a professional for anything that involves diagnosing, maintaining, cleaning, or repairing a gas pipe.
At Mike Counsil Plumbing, our experienced team can test for gas leaks and other problems. If we find an issue, we'll perform the gas line repair needed to restore the system to proper working order. We're so confident in the quality of our work that we offer a satisfaction guarantee for your complete peace of mind. Our team is available to help 24 hours a day, so call us any time at 408-916-1226 or contact us online to learn more. We have proudly served San Jose and the surrounding South Bay area since 1994.