8 Plumber Stereotypes Debunked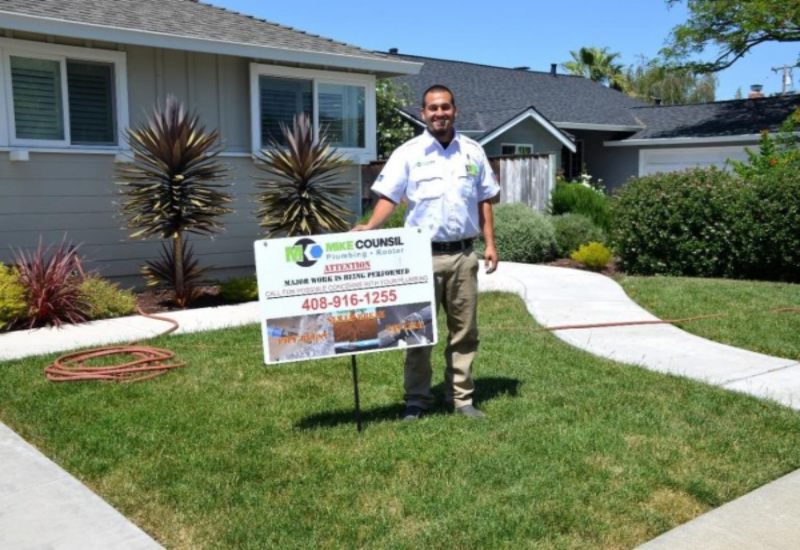 If you're a do-it-yourselfer, it's probably been a while since you called a plumbing company. It's also possible that you believe certain stereotypes about plumbers. Consider the most common misconceptions and how they couldn't be further from the truth when describing the Mike Counsil Plumbing team in San Jose, California.
Plumbers are messy. This may be engrained in your mind if you've ever worked with a plumber who left a mess behind. However, the team at Mike Counsil Plumbing goes to painstaking lengths to ensure we leave your home cleaner than we found it.
Plumbers aren't professional. Images from 80s TV shows depict plumbers as smelly, unruly handymen who call themselves plumbers simply because they're good with a wrench. However, today's plumbers are held to a much higher standard. Our team is comprised of clean, polite, uniformed professionals with years of training and experience.
Plumbers charge too much. Some customers are afraid a plumber will do the work and stick them with the bill. At Mike Counsil Plumbing, we diagnose the problem and give you an estimate up front so you can decide if you want to move forward. We keep you informed of any hiccups that arise during the job and never tack on hidden fees at the end.
Plumbers run late. We strive to arrive promptly, both for appointments and emergency Once we get there, we complete the job quickly and efficiently so you can get on with your day.
Plumbers belittle their customers. There's plenty of plumbing jargon out there, but our team will explain the problem and solutions in straightforward terms to ensure you understand. Don't be afraid to ask questions – our plumbers are happy to clarify.
Plumbers are loudmouths. The professionals at Mike Counsil Plumbing use clean, respectful language at all times. You don't have to worry about your kids hearing profanity from our plumbers!
Plumbers often come unprepared. While obscure replacement parts take time to order in, our plumbers arrive at service calls with a van full of the most likely tools and equipment needed for the job. Our goal is to finish the work all at once so you don't have to schedule a follow-up visit.
Plumbers only care about making money. At Mike Counsil Plumbing, we are committed to the San Jose people. We give back as often as we can through charitable contributions and community involvement. For us, helping those in need is far more important than bolstering our bottom line.
Clearly, our plumbers are capable of much more than simply clearing a clogged pipe or fixing a leaky faucet – we take customer satisfaction and our role in the community very seriously. To work with a responsible, caring and trustworthy plumber in San Jose, please contact Mike Counsil Plumbing at 408-618-8002.