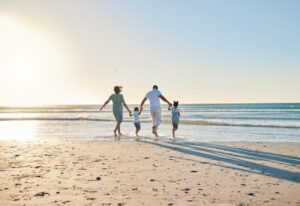 Do you want to know more about hydro jetting? If you've come here today because this sounds like an exciting extreme sport you'd like to try, we're sorry, hydro jetting isn't for you. But if you are dealing with slow drains, continually clogging pipes, and sewer backups, you're probably going to get very excited about hydro jetting.
What is hydro jetting? It's a non-invasive way to remove blockages from your plumbing. High pressure hydro jetting shoots water through your pipes, removing debris, clogs, and buildup from your plumbing systems and allowing your drains to run freely. During this process, your plumber will find the right spot to insert a hose into your plumbing and then shoot about 20 gallons of water a minute into it. That's a water pressure of 5,000 psi, which is high enough to force whatever is blocking the pipe down to the sewer system. It's safer than a plumbing snake or plunger and helps prevent blockages in the future.
We're not suggesting that hydro jetting is the solution to every clogged drain. However, if you have severe clogs that keep recurring, hydro jetting can probably solve your problem. Plumbers can also use hydro jetting for slow drains or for a clogged vent stack.
Are there any drawbacks or risks to hydro jetting? Of course. First, if an amateur tries to use hydro jetting, it's easy to mishandle that force of water and inadvertently make he situation worse. If you have a cracked pipe, you shouldn't use a hydro het, and if your pipes are clogged because of a root infestation, hydro jetting won't work. If your pipes don't have the right waterproof coating, hydro jetting is a bad idea. That's why it's important to always call a professional plumber to help clean your pipes. When an experienced, knowledgeable plumber uses hydro jetting to clean your drains, you can rest assured that your clogs with be handled, you won't get sewer backup, and your pipes will be clean, with the proper maintenance, for years to come.
No matter what plumbing problem you're facing, you can count on Mike Counsil Plumbing and Rooter to provide stellar plumbing services with a smile. Since 1994, we've served San Jose, California, and the South Bay Area, building a reputation on excellent service and a 100 percent satisfaction rate. Our family-owned and -operated company is committed to exceeding our clients' expectations, and our staff is kept up to date on all the latest advances in the industry. 24 hours a day, 7 days a week, we're available to take care of plumbing issues that can't wait. Call 408.705.4820 or contact us through our website to learn more.