If your bathroom is starting to show its age, you don't have to tear it down and build a new room to revitalize its appearance. There are plenty of simpler ways to renovate your bathroom that you can do even on a limited budget. Here are some cost-effective ways to give your bathroom the fresh new look you want: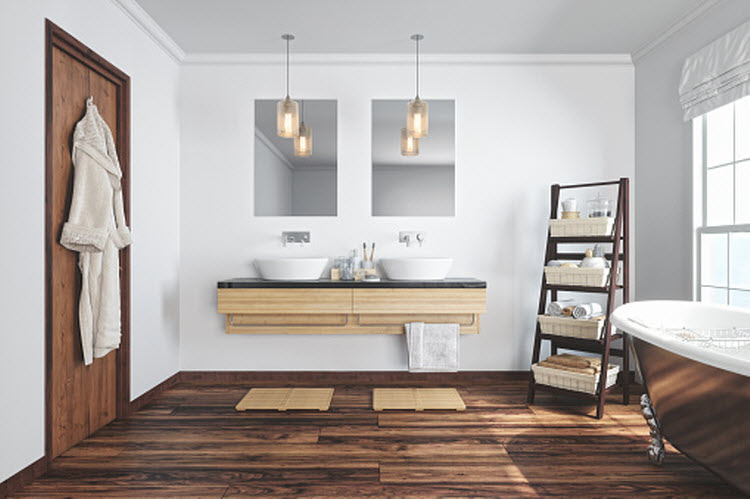 Replace the bathroom fixtures.
If your faucets are looking old, dingy, or encrusted with lime scale or soap scum, that's probably one of the main reasons that your bathroom is looking old or outdated. Fortunately, there's a simple fix for this—just replace your old fixtures with new ones. This is a terrifically effective way to make your entire bathroom feel brand-new again.
Install new towel bars.
Towel bars are something you've probably never thought twice about, but they're probably one of the things you use most frequently in your bathroom. If you've never replaced your towel bars, installing new ones in a style and material of your choice can be a simple, inexpensive way to give your bathroom a mini-makeover.
Install a new showerhead.
Have you looked closely at your showerhead lately? Whether you want stronger shower power, you want to use a low-flow head to cut down on your water use, or you simply don't like the way your current showerhead looks, switching it out for a new one is a fast way to make your shower both look and feel better.
Whether you're looking for a professional drain cleaning or a new water heater, Mike Counsil Plumbing can provide you with the first-class service you need. We are a proud member of the community of San Jose, CA, and our experienced plumbing team is available 24 hours a day, seven days a week. Call us today at 408-618-8002 to schedule an appointment.