In the past, clearing out a clog or an obstruction in a sewer line was a costly and time-consuming ordeal. Thanks to modern plumbing technology, that's no longer the case. Hydro-jetting is a state-of-the-art technique that your plumber can use to eliminate sewer line clogs. Keep reading for an introduction to hydro-jetting and how it can benefit you.
How Hydro-Jetting Works
Hydro-jetting involves using a long, thin line, which is inserted into the sewer pipe. Then, water is sprayed down the pipe at extremely high pressure. The force of hydro-jetting is so strong that it can push sludge out of the sewer line, break up tree roots that have intruded into the pipe, and clear up nearly any type of blockage that might occur.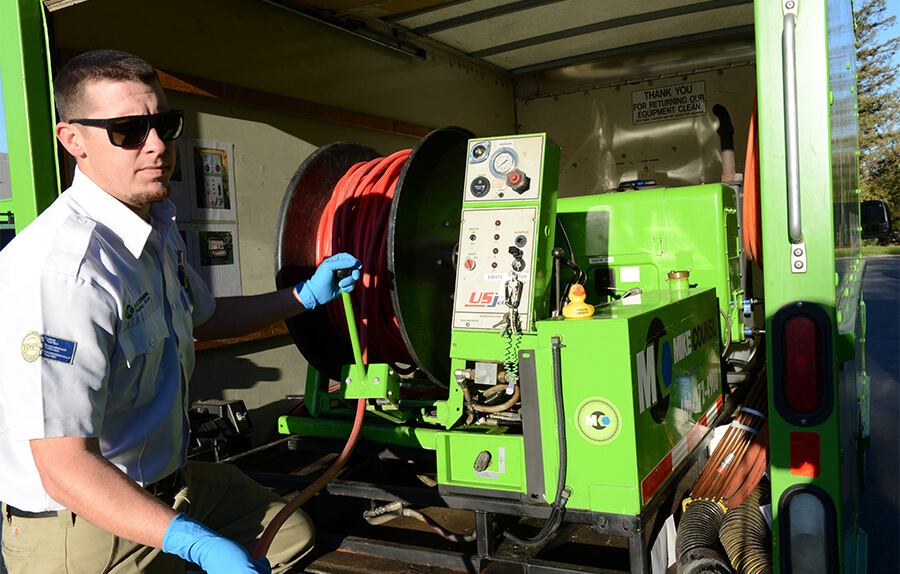 When Hydro-Jetting Is Used
If there is an obstruction in your sewer line, your plumber will begin by using video inspection equipment to diagnose the problem. If the obstruction is suitable for hydro-jetting and the pipes are in sufficiently good condition, your plumber will recommend using this technique. While some issues may require additional repairs, in many cases, hydro-jetting alone can clear out the sewer line.
How Often Hydro-Jetting Is Necessary
While hydro-jetting is frequently used to clear up pipe obstructions, it can be useful even if the line isn't clogged. Regular hydro-jetting can help to reduce the chances of a sewer line clog by clearing out grease and other materials that can obstruct the line. If you're wondering how hydro-jetting can help you keep your sewer line clear, talk to your plumber.
When you have a leak, a clog, or another plumbing problem, get in touch with the friendly team at Mike Counsil Plumbing. We are dedicated to providing our customers with the best, most trustworthy plumbing services possible. If you have a plumbing problem in San Jose or the surrounding area, you can reach us by calling 408-618-8002.