Among the many problems earthquakes can create are issues with your water and gas lines. As the earth shifts, lines can become damaged or dislodged, which can cause leaks. Water leaks can cause costly damage to your home, while leaking gas lines pose a significant fire danger. Fortunately, your plumber can offer solutions to protect your home and family, including earthquake shut-off valves for your gas lines. Here is what you need to know.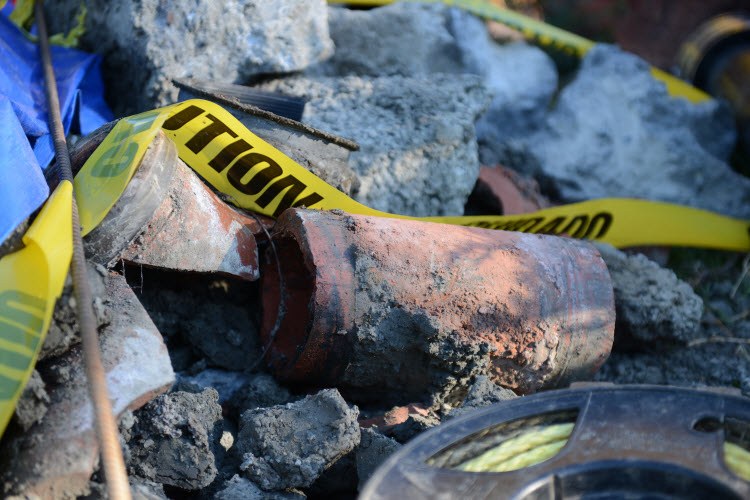 What Happens to Plumbing During an Earthquake
After an earthquake, it's normal to focus on the damage you can see, but worse problems may be lurking below the surface with your water and gas lines. Shifts in the soil can bend and break water lines both inside and outside of the home. Lines that had existing damage at the time of the quake are especially vulnerable.
Gas lines, which tend to be more rigid than water lines, are often pulled from their connection points during earthquakes. This can create a dangerous gas leak, which in turn can lead to fires and even explosions. This risk is the reason why fires are so common after an earthquake.
What You Should Do to Protect Your Home
For water pipes, the best strategy is to keep your plumbing in the best possible condition, making sure repairs are made quickly whenever issues arise. This will ensure your pipes are as strong as they can be when a quake occurs.
For gas lines, there is a more proactive step you can take: earthquake shut-off valve installation. An earthquake shut-off valve will activate whenever a quake occurs to stop gas from escaping. This extremely important safety feature can be installed by your plumber.
Contact Mike Counsil Plumbing and Rooter to find out if you could benefit from installing an earthquake shut-off valve in your San Jose home. We also offer a variety of other plumbing services, including home improvement jobs and tune-ups. Call us at (408) 618-8002 to make an appointment.